---
These days we have over 800 televised channels with shows for every flavor, but oddly enough some of the hottest aired shows are those about ghost hunting. Each year, more and more shows tell the tale of ghost hunters and their eerie excursions to chase down the paranormal. Do spirits actually communicate from the beyond? Can a spirit actually move items? How much do you believe?
---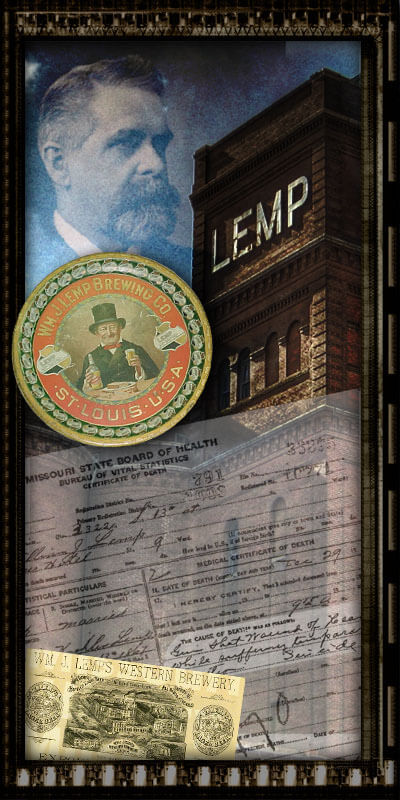 What determines whether a building is haunted? When a person dies in a house, does that automatically make the place haunted? Is it a murder, a suicide, or an unexplained death that makes a building haunted? ...How about FIVE deaths in one mansion with nearly all supposedly being by their own hand. Would that make a building haunted? The Lemp family truly qualifies as one of America's most haunting ghost stories, with much scrutiny on the seemingly possessed Lemp Mansion.

Built in the 1860's, The Lemp Mansion was home to the Lemp family and located next to their family business, The Lemp Brewery. By 1870, Lemp Brewery was the largest brewing company in St. Louis, dominating the beer trade until prohibition closed the plant in 1919. By that time, the family had already endured one heart failure death (Frederick Lemp at the mysterious age of 28) and one suicide (William Lemp Sr).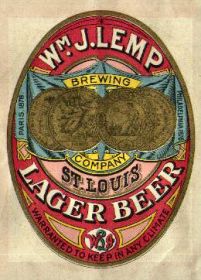 From 1919-1949, five more deaths/suicides occurred. In 1920 just days after her marriage and with her husband in the next room, Elsa Lemp supposedly took her own life with a gunshot to the chest, but left behind no suicide note. The Lemps called their doctor, an attorney and the coroner without ever notifying the police. The police weren't involved until at least 2 hours after her death. In 1922 after selling off the Lemp Brewery complex at auction, William Lemp Jr. ended his own life inside the mansion office with a shot to his heart. Again, no note was left behind. Then in 1943, William Lemp III died of heart failure at the age of 42. William's un-named, illegitimate child died inside the mansion somewhere around mid to late 1940's. In 1949, Charles Lemp committed suicide in his mansion bedroom after shooting his dog in the basement. Knowing several other Lemp suicides remained suspect, Charles left a note with only the words, "In case I am found dead, blame it on no one but me." Following his brother's death, Edwin Lemp sold the mansion and it became used as a boarding home. Then in 1970, the final death of Edwin Lemp at age 90 ended the family line. It's believed Edwin lived as long as he did ONLY because he sold the mansion and left the evil behind.

Although the Lemp Mansion gets most of the press, many suspect it was the cursed business that drove several of the Lemp Family to suicide or other ill fate. The Lemp Mansion and Brewery were connected by a series of underground tunnels and caverns, called The Caves of St. Louis. Years ago, this natural cave system provided the perfect temperature for aging beer. The Lemps would also use these caves of stone arches and gothic walls to walk to work each day. Today, it's a horrific haunting experience like no other.

The Lemp Brewery Dynasty is one of the greatest ghost stories in documented history of the paranormal, but the real and truly scary place in this story is the Brewery itself and the caves underneath. We recently took a tour of Lemp Brewery where Halloween Productions Inc. of St. Louis, Missouri has opened a haunted house. They acclaim this haunt to be the only REAL haunted house in America. The minute you arrive at the Lemp Brewery, you literally feel the history. The complex is well over 100 years old and fully rich with gothic gates, archways, buildings and more. As we near the entrance to the haunt, we are shocked to learn there's only one way in, via a 100-year old freight elevator. Once you board the elevator you are taken down deep underground well-below the Brewery structure into a section that hasn't been seen by the public in nearly 100 years.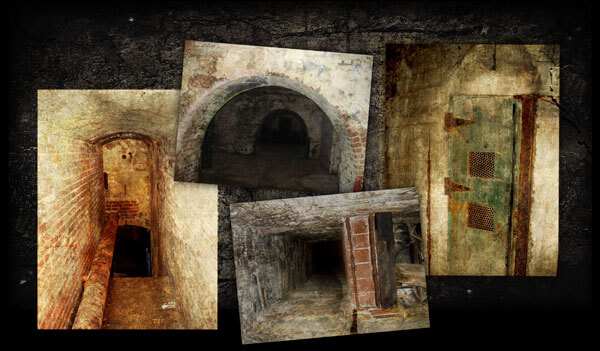 The freight elevator stops nearly 50 feet below street level, and we are reminded, "Underground, no one can hear you scream." As the elevator doors rise up, we step into what is now known as The Lemp Brewery Haunted House. This haunted house is unlike anything we've ever seen before. Most haunted houses try very hard to create fake stone or castle looking walls, but inside the Lemp Brewery Haunted House everything is real, over 100 years real. With a gothic appearance, the place reminds me of an old European Dracula's Castle. It's damp, musty, and oh so creepy.
The theme of the haunt highlights its dark history. The haunted house features state of the art animations, sets, props, sound effects and special effects. The lighting highlights the natural gothic look of the walls, ceilings and more. Old rusty pipes and worn down machines from a time long ago still remain. Tens of thousands of dollars of monsters, dead zombie gangsters, a massive animated alligator, creepy rats, bats, and long lost brewery workers of the dead come out to haunt inside The Lemp Brewery Haunted House. This attractions winds through several sections of the old brewery, spanning over 20,000 square feet of fear. To escape what lurks inside these tunnels and dark corners, you must climb a long staircase to exit out of what they call THE HOLE.





So is the Lemp Brewery Haunted House really haunted? If there were ever a place on Earth that is haunted, I think this would be it. I can't imagine a place more rich with haunted history. If Hollywood wanted to shoot a new monster movie or a subterranean horror flick, they wouldn't have to build a single set if filming inside this place. The Lemp Brewery Haunted House is one of the most unique and realistic haunts we've ever reviewed. If you're a haunted house scream seeker looking to find one of the best haunted houses in the country or if you simply find yourself in the St. Louis area this fall, make sure you stop to scream at The Lemp Brewery Haunted House.

For more information on The Lemp Brewery Haunted House in Saint Louis, Missouri, visit www.Scarefest.com.
---
TO FIND MORE HAUNTED HOUSES IN MISSOURI